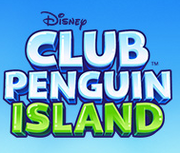 Club Penguin Island (formerly referred to as "Project: Super Secret") is a mobile-based, massively multiplayer online role-playing game. It is the successor to Club Penguin. It was released on March 29th 2017.
History
Club Penguin Island's history traces back to 2014, when it was then referred to as "Project:Super Secret".
Two years of secrecy and small sneak peaks finally ended in November 2016 when Club Penguin Island was officially announced by Megg on the blog.
Soon afterwards, a closed beta test was held for about two and a half weeks. A geo-beta test opened in December 2016 for players in Australia and New Zealand.
In January 2017, the geo-beta was extended to players in Canada.
On January 27th 2017, Megg confirmed that Club Penguin Island would launch in March 2017.
Club Penguin Island launched on March 29th 2017. A day later, Club Penguin closed down for good.
Trivia
The Club Penguin Island Party was held in January 2017 to promote the game.
Unlike Club Penguin, which uses 2D SWF files, Club Penguin Island uses 3D graphics.
Music
For music in Club Penguin Island please see here. As mentioned in this blog post, this wiki will not be compiling a list of CPI's music.
External Links
Community content is available under
CC-BY-SA
unless otherwise noted.